Unlock incredible value with this free, 12-month program designed to support new parents.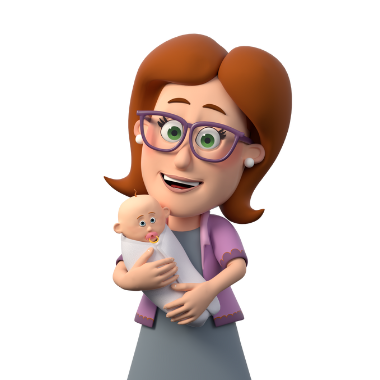 Union Health has partnered with the trusted team at Safe Sleep Space and its sister organisation Nourish Baby to help be there for you from pregnancy, to taking your baby home.
Pregnancy to Parenthood (P2P) is a free, 12-month guide personalised to your baby's age and due date. It's available to members with hospital cover that includes pregnancy combined with either Comprehensive Extras or Family Extras who have served the 6-month waiting period.
It's also available on our closed Gold Ultimate Choice and Gold Easy Choice covers. There's no hospital excess to pay and participation in this program won't affect your benefits or limits, contact us to claim your free program today!

Enjoy a 12 month platinum membership to Nourish Baby.
Get exclusive access to premium resources in Nourish's online learning hub including over six hours of in-depth video tutorials, podcasts, eBooks, articles and more.
There's everything you need to know for growth and development from birth to 12 months. Plus bonus extras, such as tips for returning to work.

Claim your free AROMABABY skincare pack.

Emotional health screening
Recieve an iCOPE emotional health and wellbeing assessment.
Identify whether you may be at risk of experiencing depression or anxiety during pregnancy or following birth.
Once completed, individuals receive a personalised, confidential report via email or SMS and are connected to further information and local support services.

Over the phone consultations
Phone consultations delivered at three weeks and three months.
Our phone support services are delivered by qualified and experienced midwives, lactation consultants, maternal child health nurses and early childhood professionals experienced in infant and toddler sleep.
To take advantage of this amazing program all you need to do is ask us!
Hatch Private Maternity Care
Access high quality, private maternity care at Mater Mothers' Private Brisbane with no gap to pay.
Once registered with P2P, all correspondence will be via Nourish Baby/ Safe Sleep Space. Your information provided to Nourish Baby/ Safe Sleep Space will be kept confidential and is not disclosed to Union Health. It will only be used to provide you with the program. You can view the Nourish Baby Privacy Policy here and the Safe Sleep Space Privacy Policy here.