Our members are the true heroes of our story. Union Health members are Aussie nurses, ambos, shop assistants and transport workers. Day in, day out, Australia trusts you to be there when you're needed. And we're honoured to be there for you in return.
The Union Health team were once again out in force to help cheer along the marchers at this year's Labour Day parade in Brisbane. The theme this year was a great big thank you to all those frontline workers who continue to keep us safe and secure.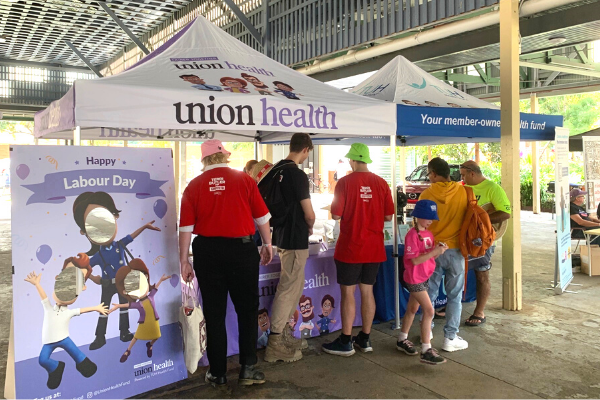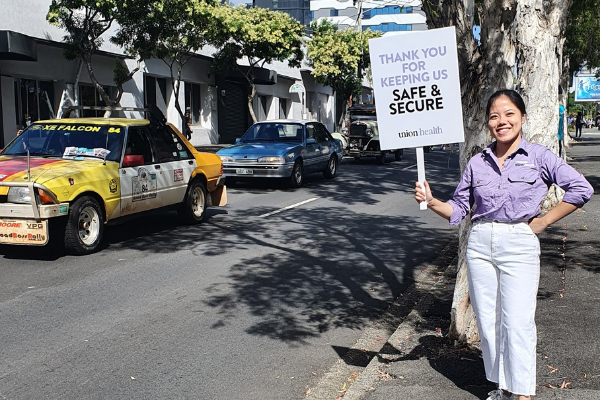 Union born and bred, you know you can count on us to always put your best interests first. As a not-for-profit, member-owned health fund, we're run purely for your benefit.
We treat our members like family. During the COVID-19 global pandemic we delivered a multi-million-dollar COVID relief package and checked in on our more vulnerable members.
Being there for our members is why you voted us one of the most trusted health funds in Australia in a recent national survey of health insurers*. Plus, you gave us kudos for satisfaction, service and quality products.
We're all about GIVING, SAVING and BEING THERE.
Giving peace of mind you'll be treated like family, not just a number.

Saving you every day with Mates Rates offers and discounts to help every dollar count.

And, most importantly, being there for you when you need us most.
*Union Health is brought to you by TUH Health Fund (TUH), proudly serving Australian union members and their families for 50 years. TUH voted top 2 most trusted health providers, IPSOS Health Care & Insurance Australia 2021.