Each year, our parent company TUH is a participating sponsor of the Queensland Labour Day celebrations.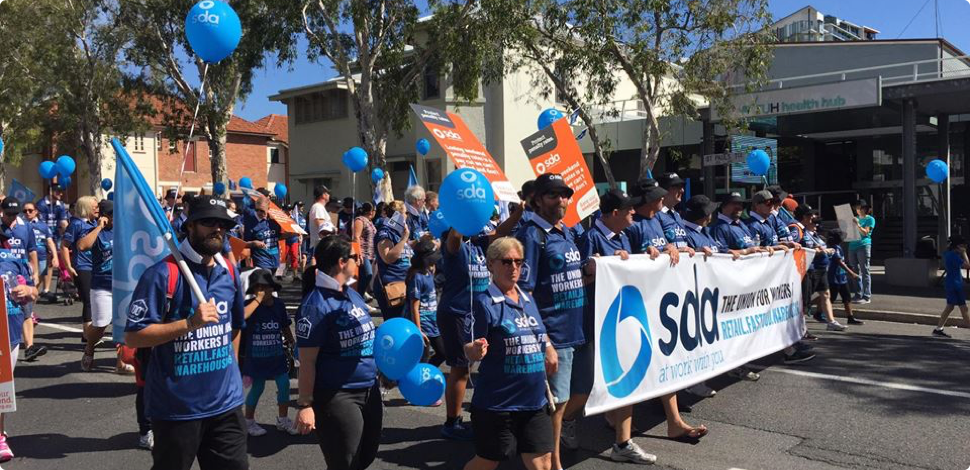 One of our valued unions passing by our head office in Fortitude Valley.
Employees from TUH attended the 2018 Labour Day dinner at the RNA Convention Centre and our staff were happy to show our support for all unions at the Brisbane Labour Day March on 7 May. We are looking forward to the 2019 Labour Day celebrations when we can let unleash our Union Health brand and show all our hard-working unions the support they richly deserve!